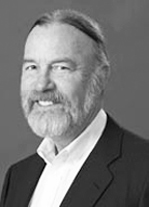 When OEF was drafting its core values in 2014, I was mindful that words on a page are meaningless unless they inspire action. I am pleased to report that each of our four programs exemplified OEF core values in 2015.
At the top of our list is EXCELLENCE in everything we do. The policymakers and civil society leaders we seek to inform require high-quality ideas, messages, and work products. Successfully competing for their attention calls for exceptional professionalism that can only be achieved through talent and dedication.
This professionalism was displayed by our Secure Fisheries team in their 2015 report, Securing Somali Fisheries. The report highlighted that foreign vessels extract from Somali waters three times the number of fish that Somali fishermen extract, representing over $300 million in untapped economic potential annually. The report received wide interest from Somali fishermen and international press alike. It was the subject of an op-ed by Somali President Hassan Sheikh Mohamud, and promoted a conversation about establishing a federal fishing authority in Somalia.
Our next value, RELENTLESS EMPIRICISM, describes OEF's commitment to being data-driven while openly assessing and re-assessing our own biases. That is why, in light of the significant uptick in battle deaths seen in 2015, OEF's Research program structured the 2015 OEF Forum in Boston around the question of whether this new data was part of a larger trend. It was an honor to watch great minds like Gareth Evans, Sister Joan Chittister, Steven Pinker, and Nobel Laureate Jody Williams debate the question deftly and vigorously. It was also a testament to OEF Research's commitment to relentless empiricism that a trend promoted so strongly by OEF in 2014 would be questioned so openly in 2015, in light of new evidence. OEF Research's Monitoring and Evaluation team will incorporate empirical assessment to ensure the excellence of our programs.
OEF's distinct focus on the LONG TERM is essential to its value-add. Many institutions do excellent work but face extremely powerful incentives to address problems with a short-term focus. OEF has the political and financial independence to think long-term, and we will leverage this comparative advantage.
This is the approach taken by Oceans Beyond Piracy against the scourge of piracy. When most organizations concentrate on suppressing the symptoms of maritime piracy, OBP is focusing on prevention and sustainable long-term solutions. This is done by helping nations cooperate for greater control and a more effective Rule of Law at sea. OBP is helping Togo lead an African Union summit on maritime security and safety.
In SOLVING PROBLEMS BY ENGAGING STAKEHOLDERS, OEF ensures that we value locally relevant, systemically sustainable solutions. While others advise stakeholders on capacities they lack, we help them leverage the resources and talent they already possess. This value is also a commitment to heed the caution that "What you do for me but without me, you do against me."
Shuraako's Somali Investment Forum represented this commitment in action. The Forum consisted of 337 participants, half of whom were Somali entrepreneurs and diaspora investors, while the other half were Somali investors, policymakers, chambers of commerce and donors. At the Forum, entrepreneurial talent and the high-quality business plans catalyzed $1.2 million of new investment into Somali businesses. By engaging stakeholders, Shuraako was able to connect talent with capital and help provide sustainable alternatives to piracy and violence.
As OEF continues to grow, our success depends on exceptional people driven to achieve measurable results with long-term, systemic impact. By living OEF's values, our programs are laying a solid foundation for growth. We thank our partners, advisers, and staff for their dedication in making OEF programs successful in 2015.
Sincerely,
Marcel Arsenault, Founder
---