2020

Annual Report - Moving the Needle Toward Peace
A note from our Founder & CEO, Marcel Arsenault, and Executive Director & Chief Operating Officer, Jon Bellish.
Our most significant impacts toward peace have been at the intersections of livelihoods, local-to-national governance networks, Track 1.5 diplomacy innovations, and Women, Peace & Security initiatives. "
Read More About Our Program Impact in 2020
2020 was an extraordinary year. The Covid-19 pandemic forced everyone to change the way they worked, lived, and thought about the world around them. For OEF it was no different. We learned about the value of remote work, as well as its limitations. We invited each other into our homes through electronic media, seeing each other in ways that are more fully human. In the midst of a global shock, we saw how continued investment in economic development, good governance, womens' full participation, and peaceful negotiation were more relevant and important than ever.
In 2020, the work of One Earth Future and our partners created thousands of jobs in Somalia and Colombia while measurably increasing trust levels between adversarial groups; established the first ever fisheries co-management associations in the Somali region; brought more open source data and design thinking into peace negotiations; and, designed the International Stability Operations Association's first WPS Certification Program, with a dozen companies already certified.
Our most significant impacts toward peace have been at the intersections of livelihoods, local-to-national governance networks, Track 1.5 diplomacy innovations, and Women, Peace & Security initiatives. "
Read More About Our Program Impact in 2020
OEF is committed to incubating peacebuilding and peacemaking programs to address the world's toughest conflicts. We're more serious than ever about the world actually getting to peace. And we understand that doing so will require a renewed and expanded obsession with both partnership and empirically-proven effectiveness at scale. Over the next three years, we plan to double down on these efforts to dramatically increase our reach and impact, proving our models further by doing it, systematically and with partners. Here's how...
This means continuing to utilize OEF's endowment as core support while increasing our levels of partnership with private donors and governments who are interested in collaborating with us to scale the proven impact our programs have demonstrated.
One Earth Future's most significant impacts have been in working at the intersections of livelihoods and peace, building local to national governance networks, innovating in the field of Track 1.5 diplomacy, and strengthening the Women, Peace & Security (WPS) movement. Having acknowledged in 2020 that our comparative advantage in our large and diverse field does not lie in pure policy analysis, we reduced OEF Research, folded our data science and forecasting team into the Open Nuclear Network, and have handed off our Stable Seas program to a new institutional home.
2020 marked the 75th anniversary of the United Nations. During the three day 2020 Global Governance Forum OEF co-hosted in honor of the occasion, OEF's leadership reaffirmed our belief that sustainable peace can only come through a new architecture that connects global issues and institutions to problem-solving on the ground.
As far as humanity may have come since the Second World War, the Covid-19 pandemic has shown us that this missing architecture is needed now more than ever. The good news is that, in the right environment, problems are "solution-seeking," and our collective experience can form the sketches of a more reliable system for peace.
Over the past decade, OEF has shown that in concert with our network partners, we are moving the needle in this direction, creating sustainable livelihoods, building trust, and finding positive sum solutions in the midst of seemingly intractable conflict. We believe these are the basic ingredients for peace worldwide, and we remain committed to incubating solutions and scaling them—in partnership with communities, businesses, governments, and civil society—for decades to come.
This kind of persistence is necessary, given the extraordinarily complex problems we are facing. Our bet is that this persistence will pay off in the long run.
2020 Financials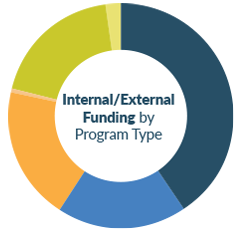 Grassroots Peacebuilding
Internal | $4.8M
External | $2.2M
High Level Peacemaking
Internal | $2.3M
External | $63.5K
Evidence-Based Practice
Internal | $2.3M
External | $231.9K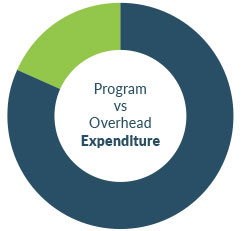 Program Expenditure | $11.9M
Overhead Expenditure | $2.6M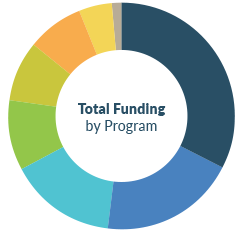 PASO Colombia | $3.81M
Shuraako | $2.26M
Open Nuclear Network | $1.78M
Our Secure Future | $1.18M
Secure Fisheries | $1.01M
Stable Seas | $934.7K
XNI | $555.3K
Forecasting | $134.3K
Key 2020 Scaling Partners








2020 Program Incubation & Impact
Catalyzed New Markets
Enabled New Livelihoods
Measurably Increased Social Trust
Proved Evidence of Scalable Model, Serving 4,000 Colombians
Read More
Doubled Direct Investment for Somali Entrepreneurs to $18m
Added $5m in Technical Assistance
Provided Emergency Covid Relief
Enabling Jobs & Economic Growth
Read More
Engineered Open Source Data Tool to Reduce Nuclear Risk
Built Diverse Team of Analysts
Catalyzed Network of Diplomats
Established Office in Vienna, Austria
Read More
Established WPS Congressional Caucus
Provided Technical Assistance to Policy Makers
Established Office in Washington D.C.
Read More
Pioneered Local-to-National Governance Linkages
Established Skill-building School in Somaliland
Piloted First Nation-wide Data Collection
Read More
Codifying World Class Negotiation Practices
Hosted First Training Cohort
Read More
---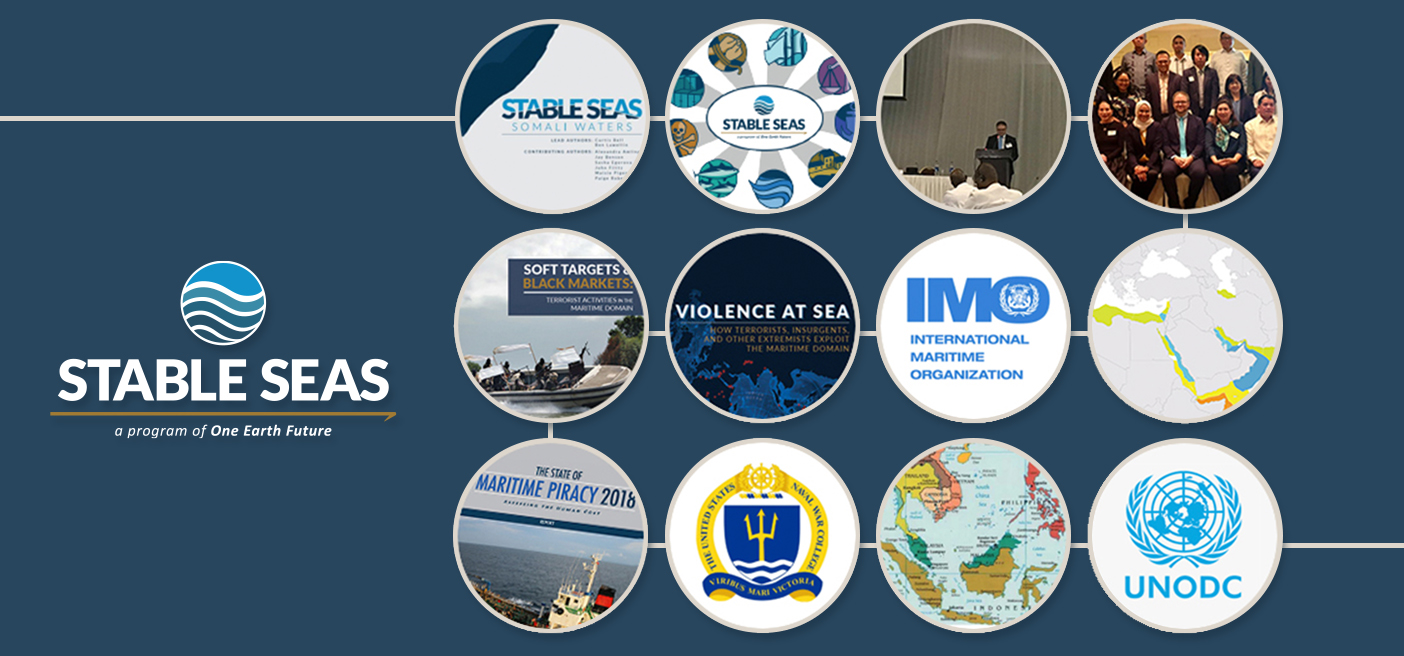 At the end of April 2021 OEF's Stable Seas program, in line with our approach to incubation, took on a life of its own to become an independent foundation, maintaining its focus on maritime security and continuing to work with stakeholders in the maritime sector around the world.
{C}
{C}
{C}
{C}
{C}
{C}