An Evening to Celebrate International Day of Peace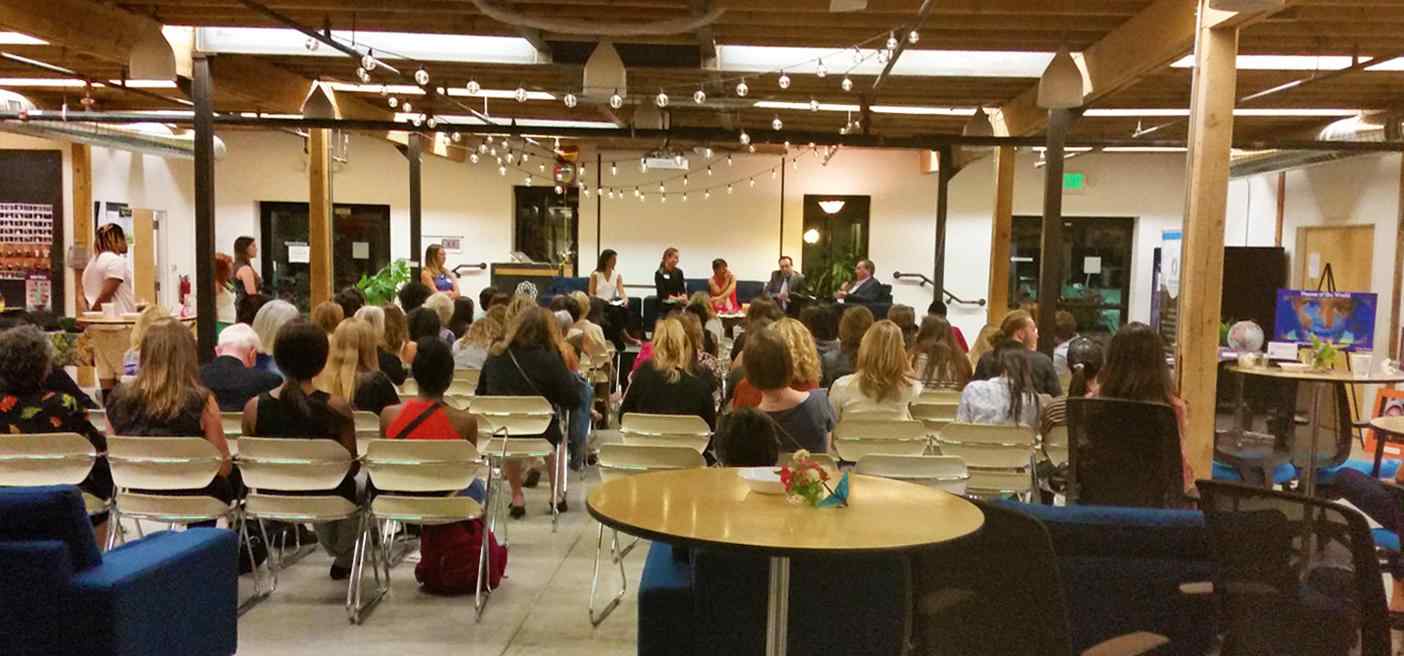 Event Date:

Wednesday, September 21, 2016
"If we want peace, we have to choose peace. Women peacemakers around the world are telling us that we have to do things differently. We have to base all our actions on a respect for human rights." –Sahana Dharmapuri, senior advisor to Our Secure Future
Nearly 150 peace advocates, students, and socially active citizens of the greater Denver area joined One Earth Future and the United Nations Association of Denver at the Posner Center for International Development in celebration of this year's International Day of Peace. Highlights of the evening included a proclamation from Denver Mayor Michael Hancock declaring Sept. 21, 2016 the official "Peace Day" for the people of the city of Denver and a powerful performance in poetry and song on women's role in peace by spoken word poets from Creative Strategies.
Additionally, Sahana Dharmapuri, senior advisor to OEF's Our Secure Future program, led a panel discussion on Women, Peace & Global Goals. Panelists included Mike Williams from 17Accelerator, Louise Maratano an advocate for artists from Redline, Alexis Newton from Cities for the Convention on the Elimination of all Forms of Discrimination Against Women (CEDAW), and Consul General Jeremiah Guzman from the Mexican Consulate participated in the panel.
The panelists and audience explored the role of women and girls in peace and the UN's Sustainable Development Goals (SDGs), which have been called a blueprint for the future. The seventeen internationally agreed upon SDGs were put in place in 2015 as an action plan to end poverty, protect the planet, and achieve peace and shared prosperity by 2030.
September 21 is International Day of Peace, as established by the UN General Assembly in 2001 to strengthen the ideals of peace among all nations and peoples.