OEF Presents Innovation in Partnerships, SDG16: How to Measure Peace?
Event Date:

Thursday, July 20, 2017
Event Location: International Peace Institute, New York


INNOVATION in PARTNERSHIPS, SDG16: How to Measure Peace? is part of One Earth Future's Innovation in Partnership series, and was hosted by International Peace Institute (IPI) along with the SDG 16 Data Initiative and the Permanent Mission of Bangladesh to the United Nations. The event provided a platform for conversations between civil society, UN diplomats, and the Directors of National Statistical Offices to build partnerships and advance progress on the United Nations Sustainable Development Goals, with a focus on SDG 16.
OEF's Research program, in cooperation with IPI, facilitated the event, which addressed challenges and solutions for methods to measure peace.
For more on OEF's Innovation in Partnerships series, see our previous event on SDG 14.
Photos by Joe Peoples, IPI.


Panelists: Chris Murgatroyd of UNDP, Andrea Carolina Rubiano of the National Administrative Department of Statistics of Colombia; Jimena Leiva-Roesch of IPI; Ursala Knudsen-Latta of Saferworld and SDG 16 Data Initiative; Michelle Breslauer of Institute for Economics and Peace.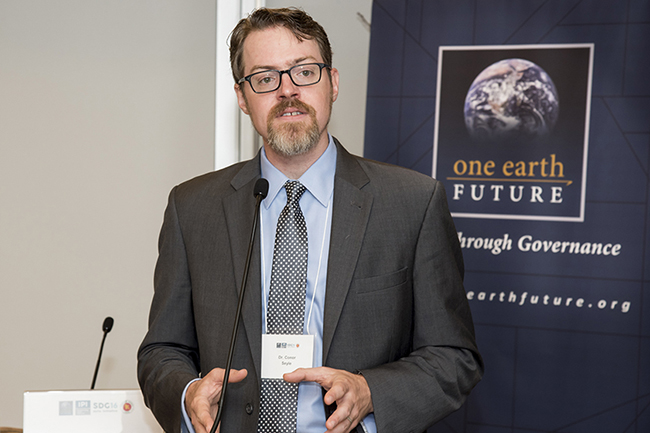 Director of OEF Research, Dr. Conor Seyle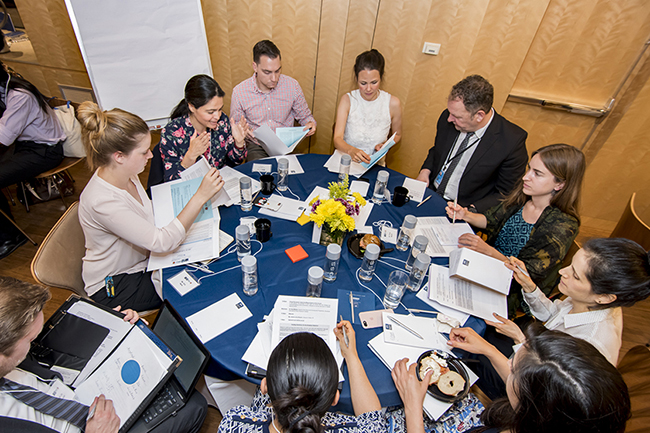 Groups discussed measuring peace for SDG 16 in breakout sessions.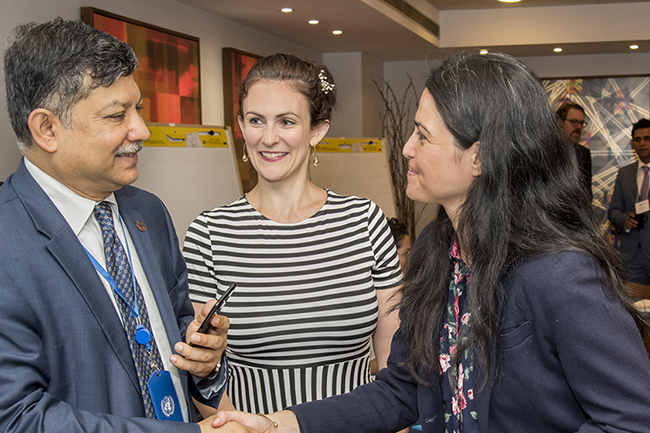 H.E. Mr. Masud Bin Momen of the Permanent Mission of Bangladesh to the UN greets IPI Research Fellow Jimena Leiva-Roesch.