Bringing the Community Together, One Mask at a Time
Resilience in the time of adversity is unfortunately not a new concept to those who live in fragile countries. When the Covid-19 pandemic first hit the Somali region in late March - the world was watching to see how the pandemic would affect a country with weak institutions and limited public healthcare.
The pandemic has impacted many facets of Somali society from health and safety to security and the economy. The effects are felt acutely in the private sector where small businesses are experiencing revenue losses and potential layoffs. The Somali government has adopted several measures to  prevent the spread of the virus at both the federal and regional level. At the federal level, there are several policies limiting large gatherings and non-essential services. Regional policies add additional restrictions to daily life. In Hargeisa, transportation companies can only operate at 50% capacity and all large gatherings are banned such as weddings, conferences, and workshops. Garowe has enforced a 6:30 PM curfew and Mogadishu has experienced civil unrest as protesters resist stay at home policies. Unfortunately, the federal and regional governments do not have the resources to support those most affected by the stay at home policies including privately owned small and medium enterprises (SMEs).
Meanwhile, private sector businesses managed to step up to the challenge. In Hargeisa - the local business community collectively donated $6 million to Covid-19 relief funds, catalyzing a $1 million commitment from the local ministry.
This came as no surprise to the team at Shuraako, a program of the One Earth Future Foundation, that has been working in the Horn of Africa region for nearly a decade, connecting entrepreneurial men and women across the region to investment opportunities that grow and expand their business and, in turn, help to demonstrate to the world that the Somali region is apt for investment. Shuraako has seen first hand that the entrepreneurial culture of Somalis has remained steadfast as many entrepreneurs are adapting to a new way of life.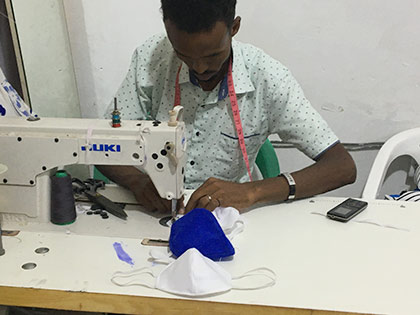 Shuraako client Amina Aden Mohamed started her uniform manufacturing company, Tayo Uniforms and Embroidery in 2012. When her biggest customers - schools and municipalities shut down during the pandemic, Ms. Mohamed was facing the possibility of laying off more than half of her mostly female staff. "We did not want to let our workers go after training them and investing in them. Many of our employees are the breadwinners of their families and our business depends on them," Ms. Mohamed said.  
Ms. Mohamed had to act fast and think creatively to supplement her loss of income and save her employees from losing their jobs. After pharmacies and other retailers started running out of masks and charging high prices for the remaining supply, Ms. Mohamed saw a business opportunity and decided to pivot Tayo's operations and start producing masks at affordable prices. Mask production now constitutes more than 90% of Tayo's revenue.
Because Tayo Uniforms operates out of a small factory, on site social distancing is not possible. To protect the safety of her staff, Ms. Mohamed instructed her employees to bring the company's sewing machines home and Tayo established an operation whereby delivery drivers bring fabric to the tailors' homes and collect the finished products before distributing to the end customer. Tayo Uniforms now has the capacity to produce 3,000 masks a day, supplying the community with much needed personal protective equipment.  While she continues to grow her customer base by providing reasonably priced masks, Ms. Aden is also contributing with her own savings to prevent layoffs until she can resume her normal business activities. "[Covid-19] had a huge impact on our business in terms of retaining jobs and maintaining long-term sustainability of our business. Producing the masks is an attempt to retain jobs and survive during these hard times," she stated.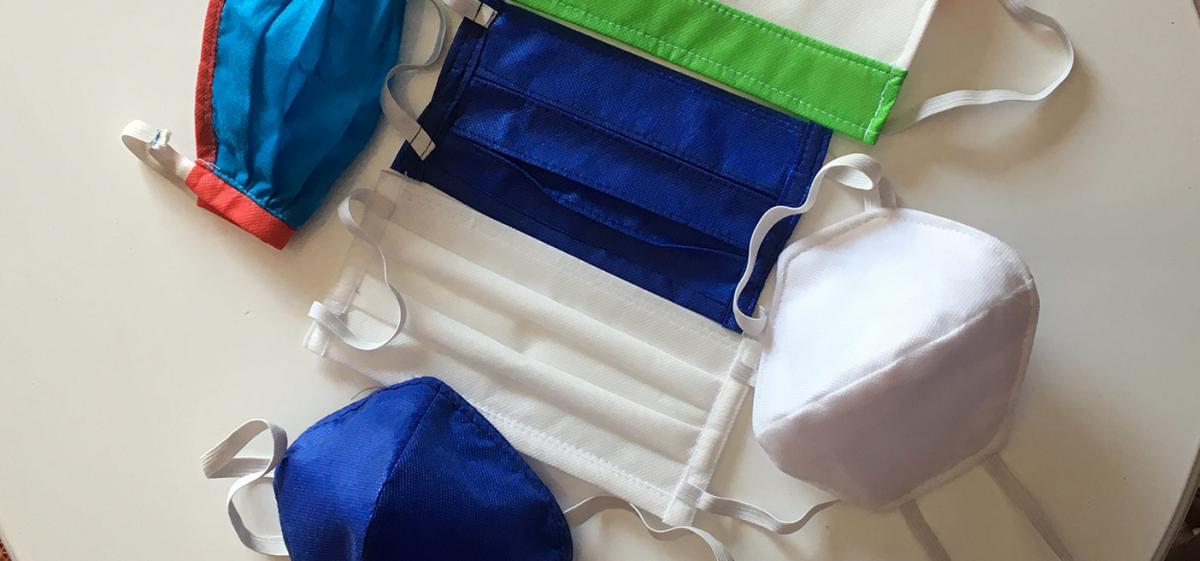 Another such story of resilience is a Shuraako client and entrepreneur Qani Abdi Alin who started her business Dheeman Fashion and Tailor in 2010. Ms. Alin is no stranger to challenging the status quo. When she started her business, meaning "diamond" in Somali - tailoring businesses were mostly controlled by men. She recognized a desire for women to have dresses made for women by women and has since built a successful brand.
Ms. Alin had a similar insight when she saw an opportunity to use her staff's tailoring skills to produce face masks for the community during Covid-19. She quickly taught her staff how to sew the mask pattern and now produces 200 masks daily constituting 60% of Dheeman's total revenue. Ms. Alin's dresses are still in high demand as many Somalis purchase custom clothing for Eid celebrations which took place in May at the end of Ramadan. By producing masks alongside the dresses, Ms. Alin was able to keep 19 jobs out of 37 staff with 11 staff working solely on face mask production. Dheeman has supplied to other businesses including barbershops, supermarkets, drivers, and cafés in addition to donating a large amount of masks to the local community.
As the Somali region has continued to rebuild following a decades-long civil war,  its private sector has led the charge filling in as institutions are formed. After the pandemic, the private sector will once again have a large role in weaving Somali society back together. There are many more stories of entrepreneurs just like Ms. Mohamed and Ms. Alin finding innovative solutions to reduce the Somali region's reliance on imports, especially during border closures due to the pandemic. The impact of these resilient entrepreneurs will be felt long after the pandemic as the Horn of Africa builds up capacity to provide locally produced goods for its people.
___
To learn more about Shuraako please visit shuraako.org
To learn more about these businesses please contact:
Tayo Uniforms and Manufacturing: tayounif@gmail.com
Dheeman Fashion and Tailor: Qani_87@gmail.com