OEF Maritime Researchers Among Best & Brightest at AGS Geography 2050 Conference
Stable Seas & Secure Fisheries Will Share Work on Peaceful Resolutions to Competing Demands on Shared Resources through Cooperative Governance
The American Geographic Society's annual Geography 2050: Future of the World Ocean conference aims to create a multi-year dialogue around the issues surrounding humanity's growing reliance upon the world's precious ocean resources and its maritime networks, bringing the best and brightest in the space to the forefront of these conversations. This year, three OEF researchers are among them.
Mark your calendars to learn more about OEF's Stable Seas and Secure Fisheries programs on November 16-20, when several of our experts will present at this important annual AGS event,to share our work incubating sustainable solutions designed to achieve secure and peaceful collaborative governance of the world's shared resources and the complex challenges involved in cooperatively managing and protecting them.
Our presentations will be first streamed on Tuesday, November 17, and Wednesday, November 18. Presentations will begin airing on geography2050.org and the AGS Facebook page beginning at 9 am ET and running on a loop throughout the day based on the order in the schedule.
OEF applauds AGS's work to educate audiences about the fact that since the dawn of civilization, global communities have utilized our waters to connect our planet, expand to new territories, and extract vital resources, and we are proud to be participating. They importantly note that our oceans today are a reflection of our vibrant global cultures, continued economic growth, and frontiers yet to be explored. Preservinging our oceans and the myriad and sometimes competing activities that occur within and upon them requires effective and actionable dialogue about the complexity of issues plaguing our waters, from ecological exploitation and pollution, to maritime violence and the cooperative management of fisheries.
OEF program researchers are presenting three five-minute lightning talks and you can tune in to the conference livestream to watch: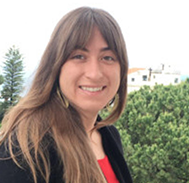 Project Badweyn: Mapping Somali Coastal Resources
Paige Roberts, Secure Fisheries Research Associate, will be sharing with attendees how Project Badweyn, an interactive online map of Somali coastal resources, is a platform to display available data and to examine potential conflict between marine resource users. Catch presentation to learn how even a basic tool can provide information to influence fisheries management policies, engage communities, and educate students in the Somali region.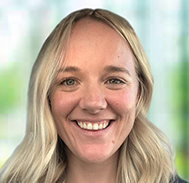 Fisheries Conflict Database
Colleen Devlin, also a Secure Fisheries Researcher, will be discussing a research effort to determine the who, what, when, where, and why of fisheries conflicts over three decades in six countries in the Horn of Africa. This talk will highlight the major causes of conflict and how it manifests differently depending on the country.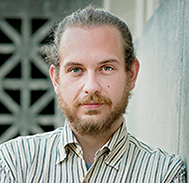 The Houthi Presence in Yemeni Waters
Tyler Lycan, Stable Seas Maritime Security Researcher, will also be presenting at Geography 2050, with a focus on the Houthi presence in Yemeni waters. Terrorists exploit maritime security deficiencies in many ways, but the Houthi group is particularly active in the Bab-el-Mandab Strait. The Bab-al-Mandab strait is a major throughway for maritime trade and the Houthis have a diverse arsenal of weapons that threaten both economic flows and the environmental integrity of this important waterway. Continued exploitation by Houthi militants threatens global trade as well as the ecosystem of the Red Sea.
Secure Fisheries and Stable Seas are programs of One Earth Future Foundation. Secure Fisheries works to prevent and resolve fisheries conflict in the Horn of Africa. The program works across several levels of governance - community, regional, and federal - to implement policies and sustainability practices to mitigate conflict over fisheries resources off the coast of Somalia. Stable Seas works with militaries, governments, and other partners around the world to eliminate the maritime activities that finance and facilitate organized political violence.
We'll see you all at Geography 2050! Click below and register to join us for free!