OEF's Programs Featured on Voice of America Somali
Shuraako, an OEF program that connects investors with promising Somali-based businesses, was recently featured on Voice of America (VOA) Somali. In the interview, Lee Sorensen, Director, and Abdikarim Gole, Country Director - Somaliland, discuss Shuraako's work and feature the recent Somali Diaspora Investment Survey. The survey included 923 diaspora respondents representing 33 countries and was commissioned by the International Fund for Agricultural Development.
The interview also highlights some of the challenges facing businesses in Somalia, like the high cost of electricity. Shuraako's first investment forum, held last year in Nairobi, discussed the importance of electricity generation and businesses' need for a reliable supply of electricity. Since then, Shuraako has hosted forums in Hargeisa to explore inexpensive electricity generation and the potential for investing in and using renewable energy sources.
OEF was invited back to VOA Somali to provide insight on its extensive research on illegal fishing and on piracy through its Secure Fisheries and Oceans Beyond Piracy programs. As highlighted in the research and in this video, the number of foreign vessels fishing in Somali waters has increased over the past few years--in 2013, foreign vessels caught nearly three times the amount of marine life as that caught by Somali fishers.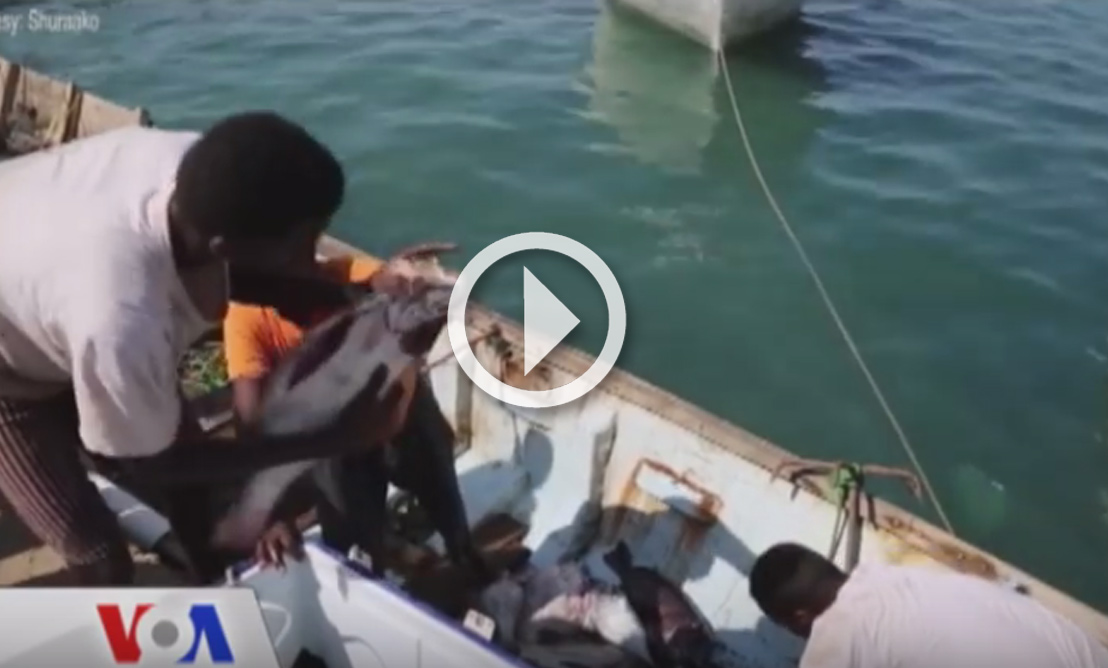 However, in the case of Somali piracy, incidents have decreased since 2012. Efforts are underway to maintain this downward trend in piracy, such as by strengthening the Somali coast guard and establishing the Global Maritime Crime program of the United Nations Office on Drugs and Crime.