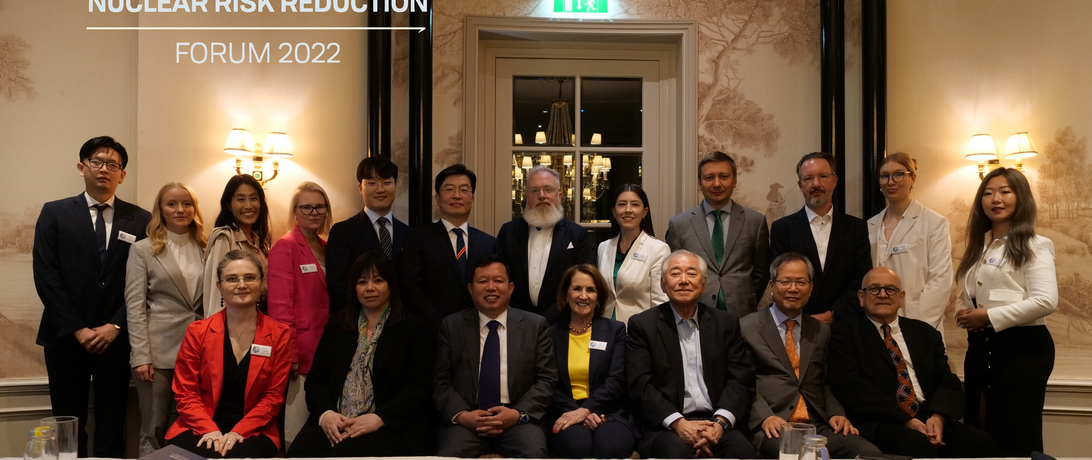 One Earth Future's Open Nuclear Network (ONN) recently launched its inaugural "Nuclear Risk Reduction Forum," bringing together their robust networks of experts to explore the collaboration required to de-escalate conflict on the Korean Peninsula.
Held in a hybrid format from Vienna, the forum assembled experts and scholars in conflict de-escalation, security, and non-proliferation from China, Japan, South Korea, Russia, the European Union, the United Kingdom, and the United States, as well as major international organizations. 
This was the first in-person meeting of ONN's Engagement Network and informal advisors since the pandemic. The ONN Engagement Network is a carefully selected team of high level trusted and credible individuals, including retired military and foreign policy officials, and other well‑regarded experts, who have knowledge, experience, and access to nuclear decision-makers and individuals associated with them. The forum provided critical opportunities for ONN to engage in dialogue, supported by open-source data analysis, with the network and other major players on reducing the risk of nuclear weapons being used in an escalating conflict.  
"We were excited by and grateful for the depth and breadth of the exchanges, as well as the passion with which each participant contributed to the discussions," commented ONN Director Laura Rockwood. " I believe this Forum was one of those rare venues where every single participant had something valuable to bring to the table." 
The forum hosted a holistic discussion around conflict escalation on the Korean Peninsula, including:
How to deal with an escalation of tensions on the Korean Peninsula as North Korea continues down a path of advancing its missile and nuclear capabilities

How the new administration in South Korea may affect the security situation on and around the Korean Peninsula

How shifting global political dynamics may shape key regional players' calculus regarding the DPRK

North Korea's domestic situation after years of international sanctions and a prolonged self-isolation to prevent a COVID-19 outbreak

Prospects for diplomatic engagement with Pyongyang
The forum was a great showcase of one of ONN's core competencies: creating opportunities for dialogue through shared information. The forum also allowed ONN to receive feedback on opportunities to increase impact in the field. ONN staff briefed the participants on the organization's activities and achievements, its two-pillar structure and the work of the two "engines" – analysis and engagement.
"This was an excellent opportunity for our team to receive real-time feedback from our most critical stakeholders about ONN operations and potential next steps for even greater impact," commented Rachel Minyoung Lee, ONN's Regional Issues Manager and Senior Analyst. "Participants applauded our middle-ground approach between deterrence and denuclearization and indicated the necessity of the shareable unbiased analyses, with a balance of technical and policy details, that ONN provides." 
Participants acknowledged the high quality and speed of analyses produced by ONN and emphasized the utility of ONN publications, describing ONN's reporting as their go-to for analysis on the region. 
With the close of a successful event, Open Nuclear Network looks forward to expanding this initiative into the future. Stay up to date with events and analyses from ONN by subscribing to their mailing list and visiting opennuclear.org.