New Report Shows Access to Capital is Key to Business Growth in Somalia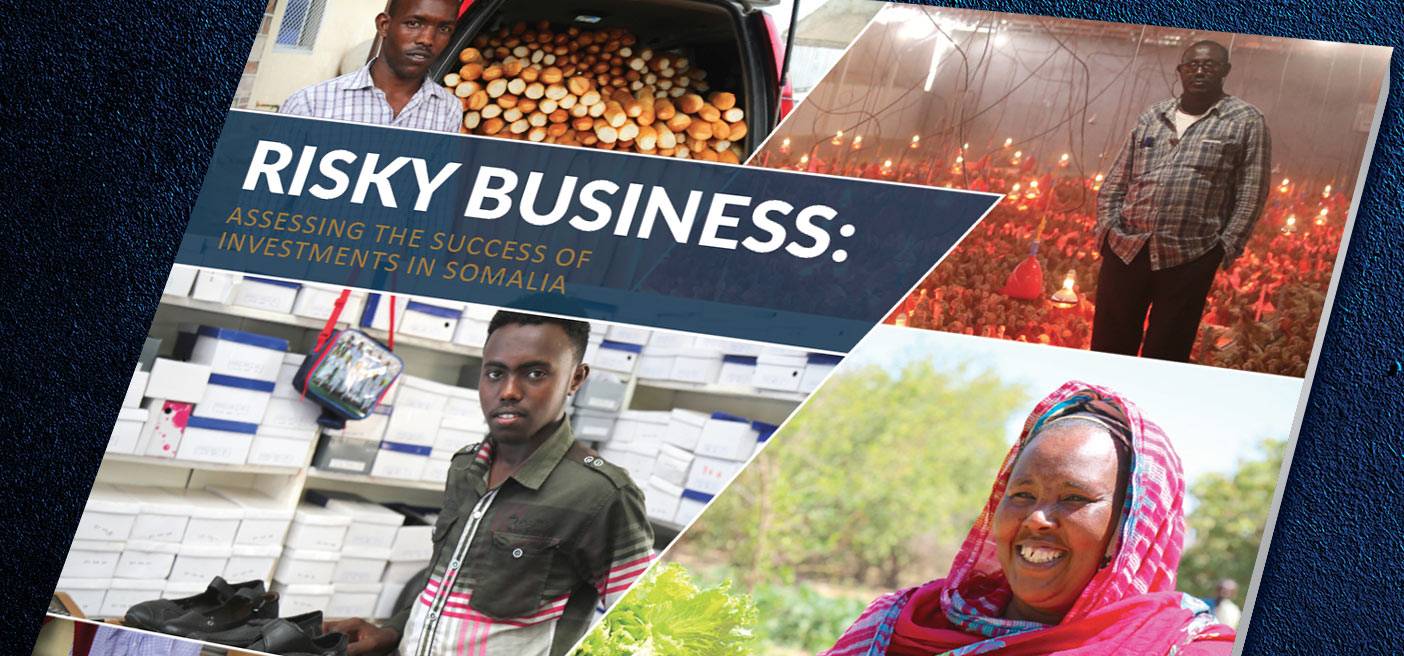 Since 2012, One Earth Future's Shuraako program has been working with small and medium-sized (SMEs) businesses throughout the Somali region to develop a more resilient private sector. While SMEs are seen as rapidly growing throughout fragile states, one of the biggest obstacles they face to achieving sustained growth is not having access to capital investment. These businesses struggle to get this vital source of financing because of their risky environment. Despite this perception, OEF believes that by identifying and recommending eligible businesses, we unveil unique opportunities for investors. The Shuraako program provides a crucial service that is largely absent in the greater Somali region.
Our latest report, Risky Business: Assessing The Success Of Investments In Somalia, uses Shuraako data to analyze how business operations and profitability in Somalia have been affected by armed conflict and the presence of large-scale international development aid. The report finds that by far, increased access to capital plays the largest role in increasing business revenues.