Catalina is an accounting professional with over 15 years of experience. She has wide knowledge in the fields of accounting assessment, finance audit, internal controls and IFRS implementation (Full IFRS, SMEs and Public). Her work focuses on the evaluation and analysis of financial statements and management indicators, the review of financial statements under local regulations and international standards (IFRS), and the evaluation of processes and implementation of administrative controls.
Prior to joining OEF, Catalina worked more than 10 years as an Auditor in different entities participating in projects for companies at the national and international level in the non-profit, manufacturing, services, health, and public sectors. She has the ability to assume great responsibilities, meet goals and deliver high quality results, and likes to promote a teamwork environment. After graduating from the Javeriana University with an Accounting Degree, she studied received a Master of Finance from the ICESI University and is internationally accredited by ACCA - Association of Chartered Certified Accountants for International Financial Reporting Standards (IFRS) and International Auditing Standards (ISA).
Outside of work, she enjoys spending time with her children and the rest of her family.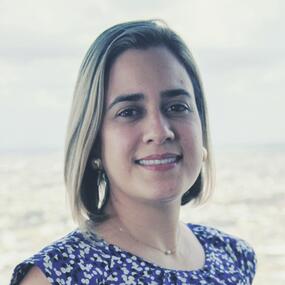 ---
My Team: Finance