Kara's background is in strategic communications, business development, multi-sector partnerships for social good, organizational development, and international program design management and scaling. Her experience spans multiple continents and multiple sectors including Fortune 100 corporations, top ten global universities and research institutions, A-list companies and technology start-ups in Silicon Valley, international news organizations, small family businesses established on a global stage, NGOs, Capitol Hill leadership offices, and the United Nations. At One Earth Future, Kara leads strategic communications for the Foundation and its six international programs, including the technology platforms that underlie the organization's communications and websites. 
Prior to finding home in Colorado, she was founding Executive Director of Connect To Learn at Columbia University's Earth Institute, a global program established to catalyze the movement for universal education, in particular among girls, as one imperative for ending global poverty. A public-private partnership integrating mobile broadband technology and cloud-based learning resources in rural schools across 10 countries in East & West Africa. In its first four years of operation, Connect To Learn also provided 4-year secondary school scholarships for 1876 girls in its broadband-enabled rural schools. At last count the program had benefited 120k+ students in 25 countries globally, and is now managed by the program's original lead technology partner, Ericsson.
Kara enjoys life on a small farm in Boulder County and spends her spare time on rivers and mountains and volunteering for conservation and community development projects. BA, Journalism, University of Missouri.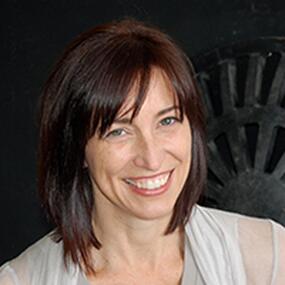 ---
My Team: Communications