Born and raised in southwest Kenya, Osborn Ogonyo has resided in the US since studying at Kansas State University where he majored in Business Administration and Social Studies before transferring to Western Michigan University where he graduated with a degree in Computers & Information Systems.
Now a resident of Colorado for the past seven years, Osborn has put his education to work in a variety of industries (Finance, Architecture, Service, and more) and has owned his own consultancy helping non-profit organizations and small businesses get a well-optimized web presence.
As website manager, Osborn oversees web optimization, migration, and day-to-day security, accessibility, and management, while also helping One Earth Future expand its web presence in innovative ways. Osborn seeks to use his background, training, and experience to support One Earth Future's vision of creating sustainable peace.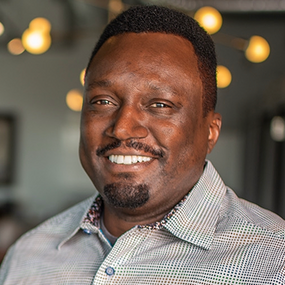 ---
My Team: Communications