Shamil Idriss is CEO of Search for Common Ground (Search), a global peacebuilding organization which supports communities to prevent and recover from violent conflict in more than 25 countries and was nominated by the Quakers for the 2018 Nobel Peace Prize.
In 2004, Idriss helped establish and served on the Steering Committee of the World Economic Forum's Council of 100 Leaders. He was appointed in 2005 by UN Secretary-General Annan as Deputy Director of the UN Alliance of Civilizations, an initiative to improve relations between Western and Muslim-majority communities.
Idriss has pioneered the use of interactive technology for peacebuilding. As CEO of Soliya (2008 – 2013) he led a public-private sector coalition to create a market for virtual exchanges, a scale-able model for cross-cultural education and exchange. His efforts led to the establishment of the first dedicated fund for virtual exchanges announced by President Obama in 2015 and to the European Union's establishment of a dedicated virtual exchange fund in 2018.
Idriss is a member of the World Economic Forum Young Global Leaders and a recipient of the Open Society Foundation's 2015 New Executive Award.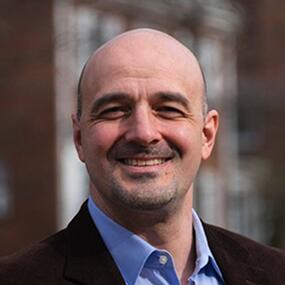 ---
Board Memberss