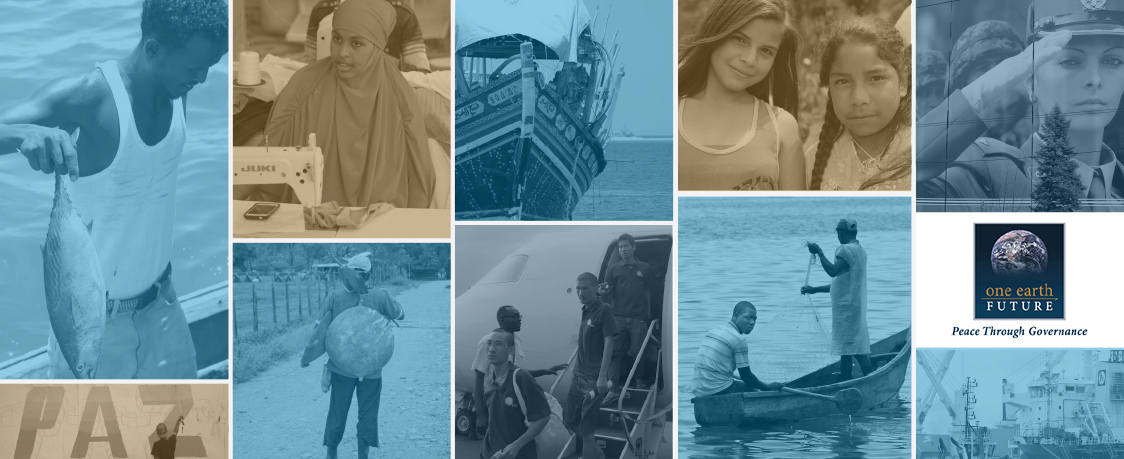 ---
Foundation
Overview
Vision: Peace Through Governance
Mission: To catalyze systems that eliminate root causes of war
Values:
We expect excellence - Dedicated, long term resources support our work. We will honor these resources by constantly adding value and becoming the best in the world.
We are relentlessly empirical - While solutions may be visualized, real progress is confirmed by evidence of success. We innovate and iterate.
We are stewards of the long term - We act today to benefit humanity in the year 2100. Nevertheless, we hold ourselves accountable for achieving short term, measurable goals of narrow focus.
We solve problems by engaging stakeholders - We provide the information, the forum, and the structure. Sustainable governance is generated from collaboration, inclusion and sign-off by engaged parties.
Marcel C. Arsenault and Cynda Collins Arsenault endowed One Earth Future with the belief that solving complex problems facing humanity calls for a fundamentally different way of working together. Rather than institutions working to achieve mandates, sustainable peace requires a global system of networks working to solve problems.
Because complex problems can only be solved by adaptive organizations, One Earth Future is structured as an incubator of semi-autonomous
programs
.
Each program works for sustainable solutions to a specific problem, while gathering and sharing lessons about cooperative governance more broadly.
---
The Importance of Gender Mainstreaming at OEF
If women are not deliberately included as project beneficiaries and their perspectives integrated in project planning, they become overlooked. For this reason, One Earth Future and its programs aim to incorporate gender into their work. Gender mainstreaming is a best practice, employed across inter-governmental and non-governmental organizations, that promotes gender equality and supports programmatic goals, from sustainable resource management to countering violent extremism. At a minimum, gender mainstreaming is necessary to avoid unintentionally exacerbating inequality. One Earth Future envisions peace through governance and values stakeholder engagement that generates inclusive, collaborative resolutions. In order for One Earth Future to achieve this goal and adhere to its foundational values, women must be included throughout its work.
---
Ideas for Our Consideration?
One Earth Future does not accept unsolicited proposals or requests for funding. If you have an idea that you wish us to consider, please reach out to an appropriate member of our staff to discuss it.
---
Annual Reports