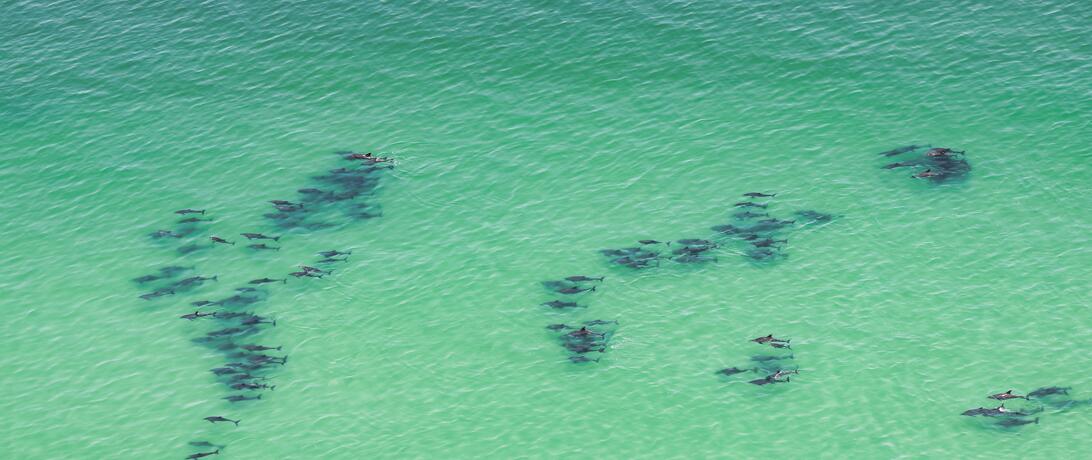 Colleen Devlin, Research Associate with Secure Fisheries, was the lead consultant and writer for United Nations Climate Security Mechanism report on climate change and security in the Somali Region.
The research question posed by the study asked "How will climate change affect the coastal and maritime security in Somalia from 2021 to 2030?" The report was presented to 115 United Nations members and the UN Community of Practice on Climate Security, an interdisciplinary group of actors focusing on different aspects of climate change. It will be used to strengthen UN Environment Programme, United Nations Development Programme, and United Nations Department of Political Affairs' climate-sensitive policy and programmatic approaches in the Horn of Africa. 
Devlin was assisted by other members of the Secure Fisheries team, Jamal Hassan, Field Manager, and Mustafe Mohamoud, Senior Project Manager, who facilitated workshops for the study. The study was a country-specific application of "foresight" in Somalia, applying strategic foresight for possible scenarios for maritime and coastal security created by climate change in the coming years. Combining literature review, expert interviews, and potential scenarios, the study provided policy and programmatic recommendations for communities, state actors, and international organizations.
"This study used a new methodology known as 'foresight' to help researchers consider plausible futures for their areas of focus," comments Devlin. "This is innovative in climate mitigation efforts because the long-term issue of climate change requires governance actors to consider their actions in the short-term. Foresight helps identify the appropriate foundations to lay for effective climate resilience and conflict prevention strategy by asking 'what is the future we want to see?' and 'what actions need to be taken to see that future?'" 
The study found that extreme weather events will increase in frequency and intensity, potential large-scale changes to currents and ocean temperatures will determine the future of fish stocks, and communities' livelihoods are becoming increasingly unsustainable due to droughts, rougher seas, and increased temperatures. Many communities are unaware of climate change, pinning the responsibility on the government, and are growing frustrated with the circumstances. The government is at a critical juncture in preventing direct action against illegal fishing vessels by taking steps to enforce regulations and improve Somalia's blue economy. 
Policy recommendations from the report range from a dedicated climate strategy, a legal framework for fisheries management, a marine climate task force, a nationwide SMS disaster mitigation and warning system, conservation and data collection, to enforcement of illegal fishing regulations. 
One Earth Future's Secure Fisheries program remains committed to developing peaceful and sustainable fisheries that balance security, livelihoods, and conservation. Secure Fisheries  provides marine science education to raise environmental awareness, while also working with Somali fishing communities, government officials, and other stakeholders to develop cooperative management associations that support sustainable fisheries management plans.