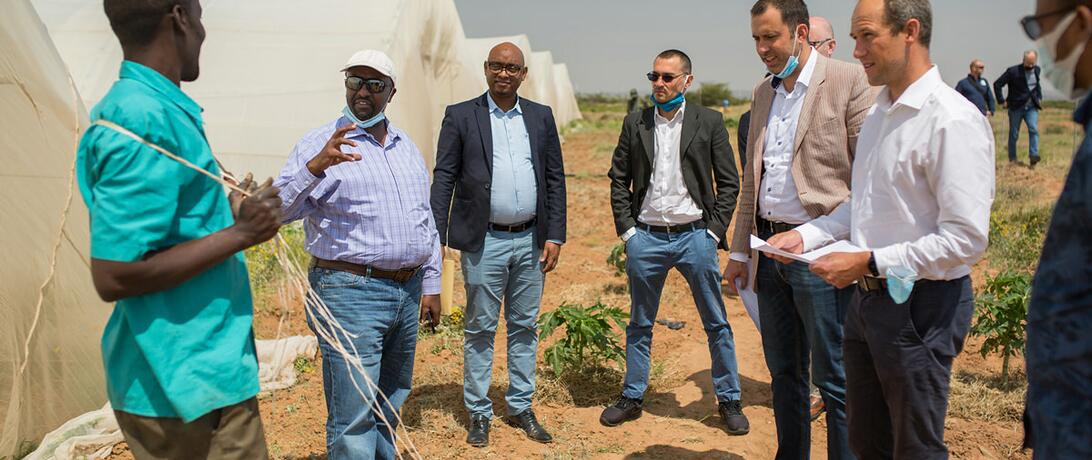 Shuraako hosted Nordic Fund stakeholders from the European Union, IFU, DANIDA, and Norfund in Somaliland from September 19-24, 2021, highlighting the success of the Nordic Fund.

In hosting the delegation, One Earth Future and Shuraako showcased the program's on-the-ground operations in Somaliland, met with governmental officials and agencies, and connected investors and entrepreneurs to discuss the hopes, aspirations, challenges, and opportunities with each of the Somali small and medium-sized businesses the Fund has invested in.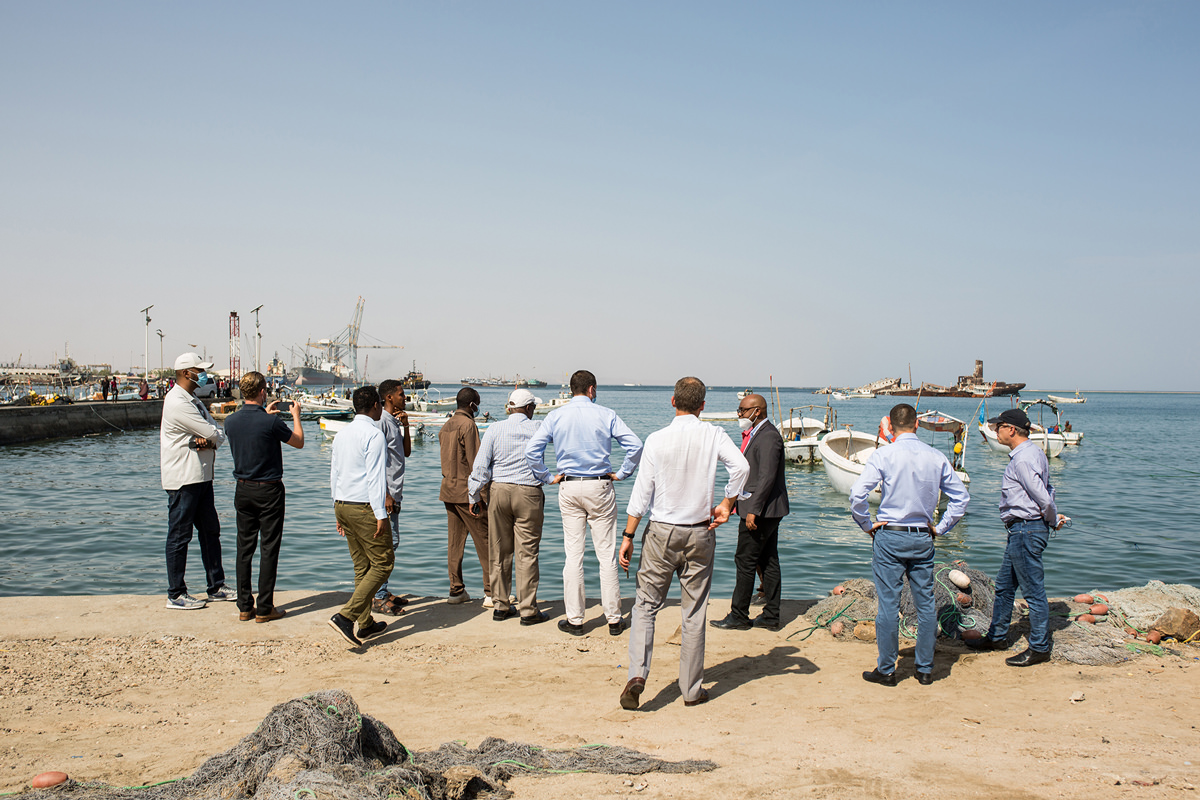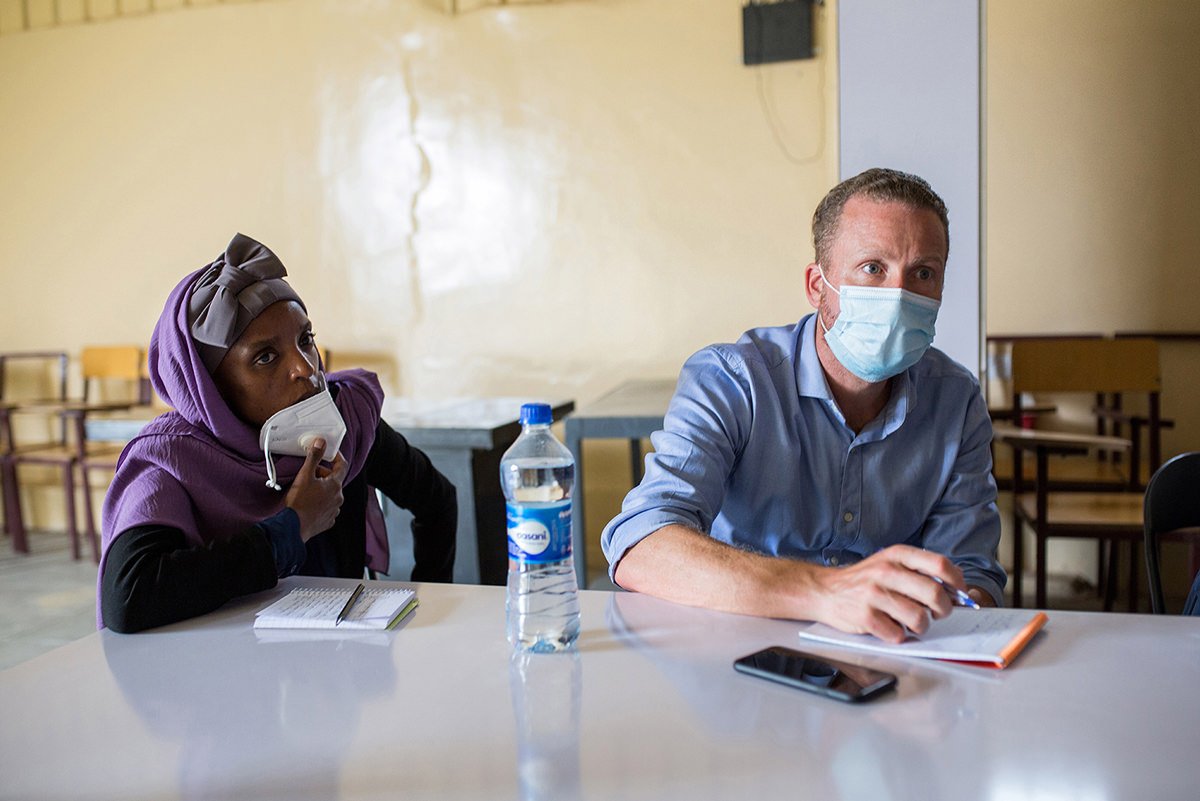 One of the key purposes of the visit was to offer international partners an "on the ground" perspective of Shuraako's partnerships with small and medium-sized business clients and see the critical impact for good that investments in the region are able to achieve.
Investors and partners were able to see that the Nordic Fund clients are creating visible growth and impact in their communities, creating sustainable economic growth, and incorporating environmentally friendly practices.
"This was a great opportunity to show that investment in entrepreneurs and businesses in Somaliland has significant opportunities to create jobs and resilient economies through impact investing, not just humanitarian aid," commented Abdikarim Gole. "Nordic Fund investors are pioneering a new way to invest for peace."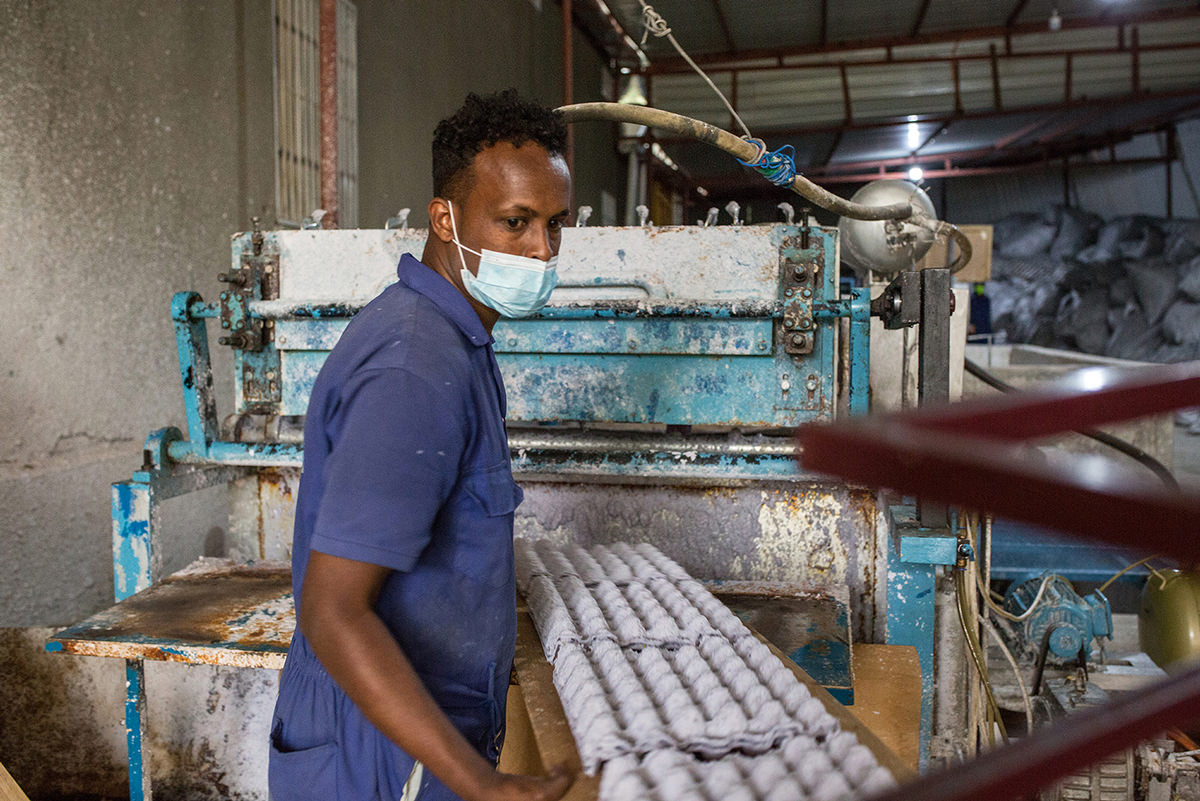 One of the companies visited by the delegation was AADCO Paper Factory. In 2018, AADCO was approved for funding through the Nordic Horn of Africa Opportunities Fund. These funds are being used to expand AADCO's manufacturing capacity through the construction of an additional building within its current facility and in introducing new products that are needed in the region.
AADCO prides itself on creating and sourcing materials locally, and 90% of AADCO's sales are within Somaliland. AADCO paper factory is incorporating new sustainable practices in their processing to recycle materials and reincorporate by-products from their manufacturing process. AADCO is now producing egg trays locally that are developed from waste paper, helping to reduce the need for poultry companies such as Maandeeq Poultry to buy and import from China or Dubai, which is more expensive and does not contribute to job creation in the value chain.
The investment from the Nordic Horn of Africa Opportunities Fund is allowing AADCO to fortify and increase its local impact, create jobs (with a significant female workforce), and high-quality products in local markets.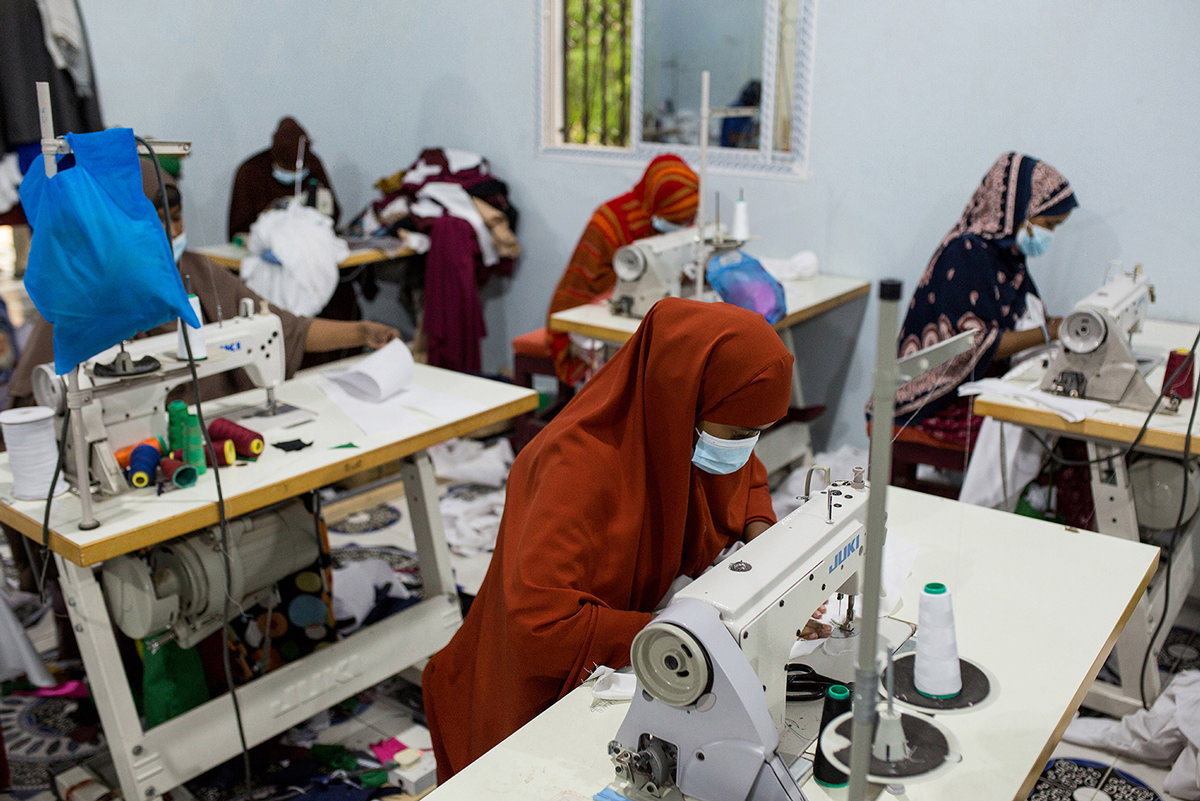 Tayo Uniforms was a key success story that the Shuraako team was able to highlight to its partners. In April 2021, Tayo Uniforms obtained a loan through Shuraako's Nordic Horn of Africa Opportunities Fund to procure additional industrial sewing supplies, a screen printer, and shelving. The materials purchased are helping to expand Tayo's operations in two ways: first, in fortifying their reusable sanitary napkin production, benefitting low-income populations for whom imported menstrual supplies are not cost-effective; and second, by responding to additional demand for the masks they have been producing to combat COVID-19. The programmatic funding, coupled with Tayo's business decisions, has bolstered Tayo's immediate economy in the wake of the pandemic.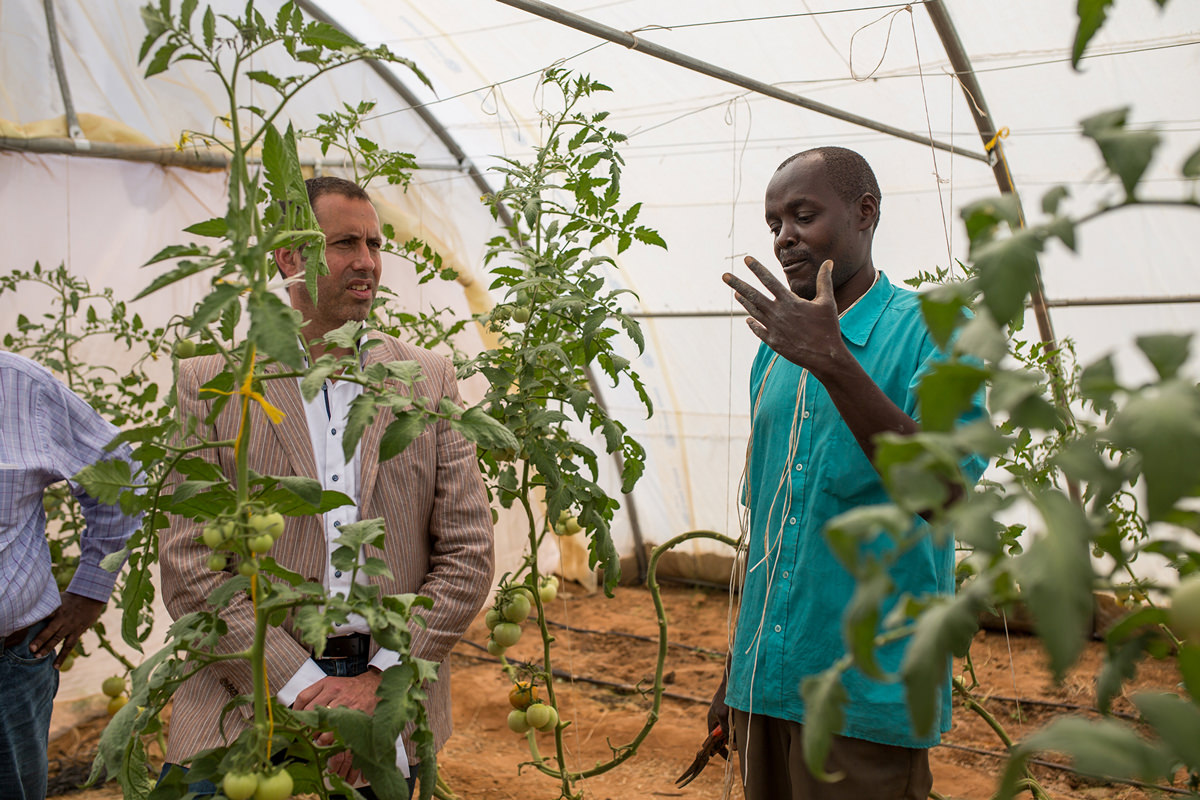 The delegation also visited Gobsoor Farm. Through funding from the Nordic Fund, the Gobsoor farm has been able to procure ten greenhouses, drip irrigation and pipes, perimeter fencing, a delivery vehicle, and a storage room. The loan is helping Gobsoor continue expanding its produce line with the addition of crops, such as fruit trees and out-of-season production, using greenhouses. Gobsoor hires experienced local and Kenyan farmers, provides water for local communities and livestock, and uses organic techniques to grow and harvest crops. The NHAOF investment has enabled Gobsoor to fortify these activities, bolstering the local economy and helping the community.
Gobsoor is pioneering a positive change in the area through its innovative use of greenhouses by inspiring several other farms in the region as a model to incorporate greenhouses. With over 3,000 hours of sunlight annually, Somaliland is ideal for utilizing greenhouses and can respond well to potentially devastating growing impacts like drought and conserve water.
Troels Egeskov Mahieu-Sørensen, Chief Technical Advisor on Economic and Private Sector Development at DANIDA, highlighted the importance of Nordic Fund investments to support the "greening" of the agriculture sector while increasing national production of food, as well as the impressive results from utilizing greenhouses to efficiently use water while at the same time managing insects and other diseases.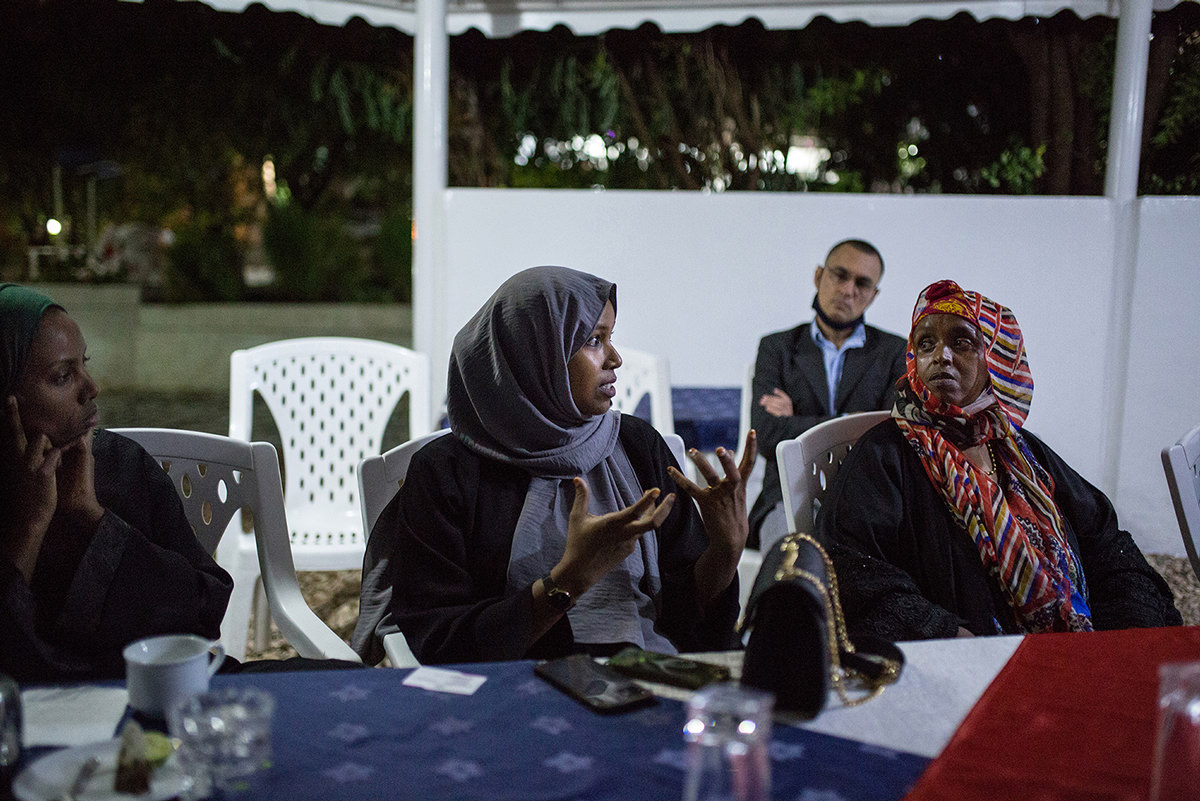 In addition to meeting with Nordic Fund clients, the delegation toured community organizations and associations like the Hiraal Youth Centre, Somaliland Energy Association, and Berbera Transporters Cooperative. The delegation also had a meeting with the Women's Chamber and Women in Business Alliance. Shuraako works with women in the Somali Region to address the barriers they face in the private sector. The Nordic Horn of Africa Opportunities Fund (NHAOF) has approved over $1.1m for women-owned businesses since 2018.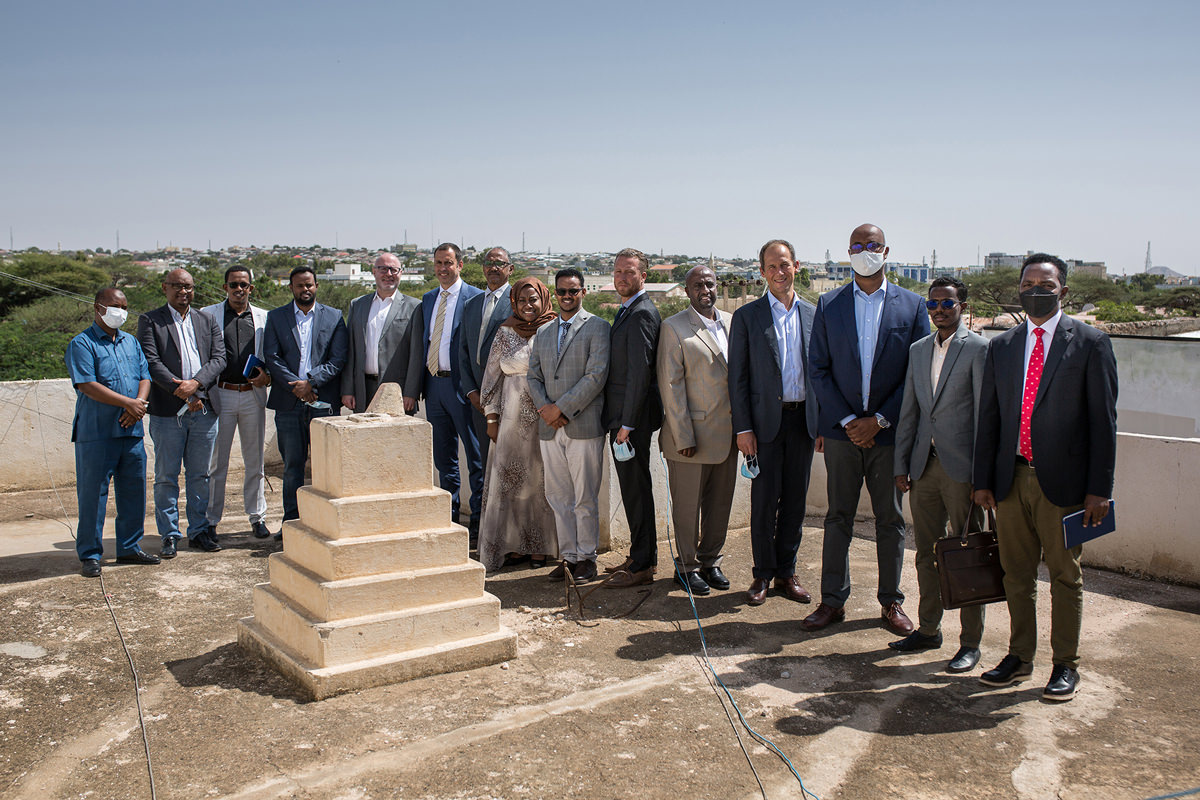 The delegation met to discuss partnership and planning with several government stakeholders, including  Minister of Trade and Tourism, Minister of Finance, The Governor of Central Bank of Somaliland, the Bebera Mayor,  and Port Authority, the Berbera Economic Forum, the Somaliland Chamber of Commerce and Industry, The Mayor of Berbera gave a special commendation to the Shuraako team and investors highlighting that the investments are making a visible impact in the community. When Shuraako arrived in Berbera in late 2012, there was little investment in the fishing sector, and Shuraako was able to finance several projects and provide training that grew the fishing industry in the area.
These meetings continue the Fund's mission to partner with local stakeholders that understand the community's economic needs. Shuraako and partners continually seek to understand and adapt to the local culture and legislation to gain significant social and governmental support.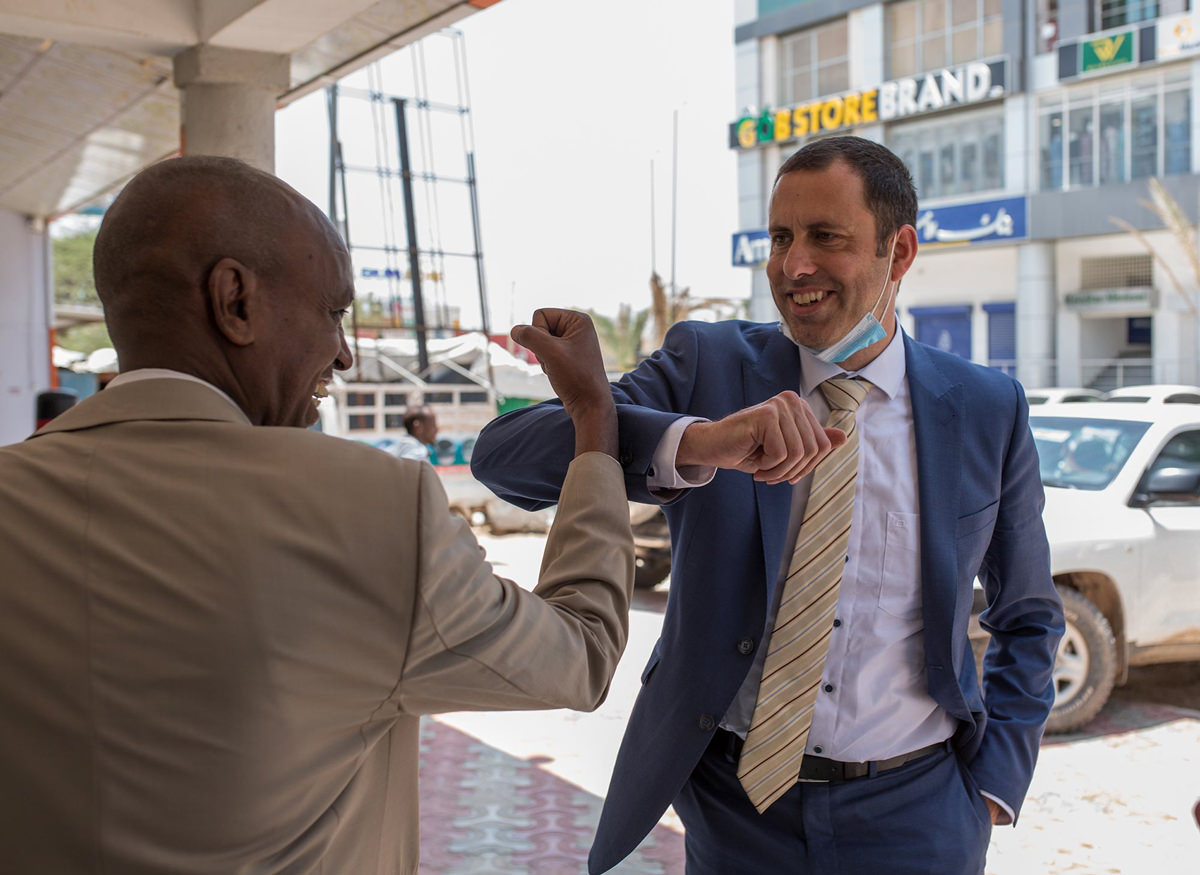 "The Shuraako team put together an effective and well-organized visit to highlight different businesses in the Nordic Fund. The investors were impressed with the use of their funds, the Shuraako team, and the impact that our clients are creating," commented Tony Pelz, Director of Shuraako. "We are already seeing great feedback and prospects from this trip. We are excited to pursue more partnership opportunities and continue to grow the fund and create more impact."
The Fund currently has a pipeline of over $10 million of potential new investments. The Nordic Fund is currently in the process of working with its funding partners to seek additional investment in order to grow assets under management from its current base to $26 million to $100 million over the next several years.