One Earth Future's Secure Fisheries program is dedicated to promoting peaceful and sustainable fisheries as a source of food security, economic security, and community resilience. We connect fisherfolk, fishing companies, investors, scientists, and government to support the fishing sector while mitigating root causes of armed conflict.
To learn more, visit securefisheries.org.
Pitch Deck
Learn how Secure Fisheries is building a resilient network of peace by building trust, building markets, and building community.

Securing Somali Fisheries report
Securing Somali Fisheries is a comprehensive assessment of the domestic fisheries in the Somali region, the amount of foreign fishing in Somali waters, and the sustainability and economic conditions of those fisheries. At the time of this report's publication (2015), it was the most comprehensive study of the Somali fishing sector to date.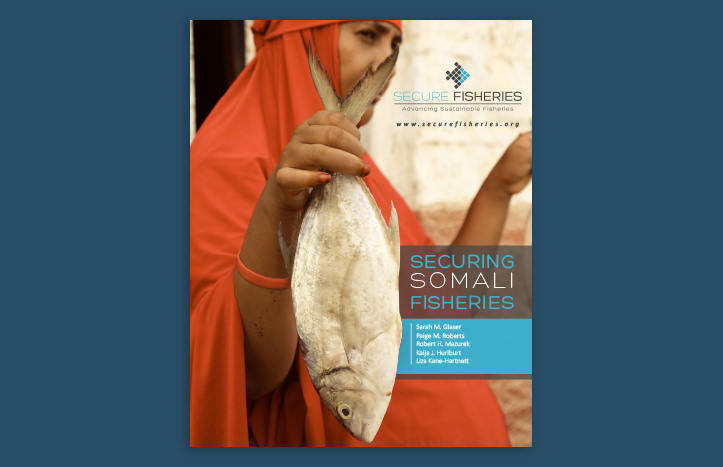 Inside Somali Fishing video
Fishing is a vibrant sector along the Somali Coast. With continued support through investment and improved management, the Somali fishing sector has the potential to boost the Somali economy, ensuring long-term growth and stability in the region.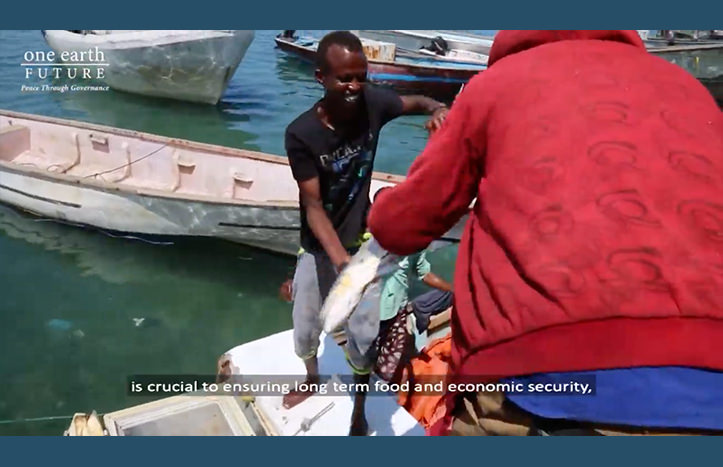 Project Kalluun video
Project Kalluun is an effort by Secure Fisheries, students and faculty at Somali universities, and Somali ministries of fisheries to collect data on fish catch in Somali waters. This is an investment opportunity for those interested in the long term sustainability and stock assessments of valuable commercial fisheries or in growing the capacity for science-based fisheries management in the region by supporting the next generation of Somali marine scientists.

Cold Catch
Cold Catch is an investment opportunity for anyone interested in developing Somalia's cold chain infrastructure. The project aims to demonstrate that investment in an unbroken cold chain, when supported by fisheries co-management and community-led data collection, can improve livelihood and food security in Somali coastal communities.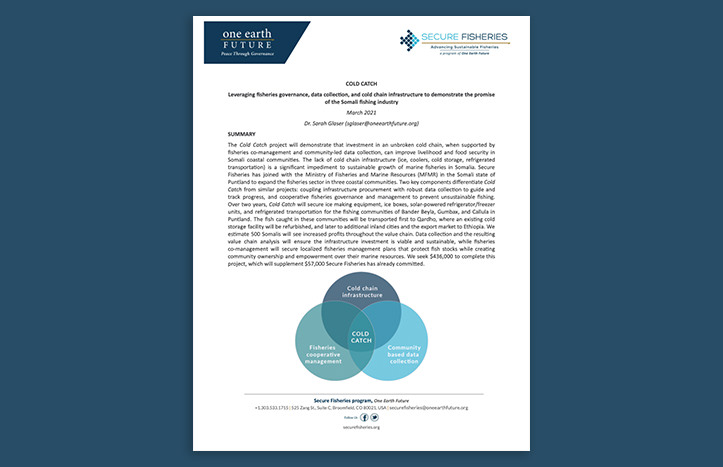 Co-management
Secure Fisheries supports community-driven fisheries management in the Somali region. Cooperative management is a partnership between the government and local resource users to provide an effective governance structure. This method has proven to be an effective fisheries conflict mitigation mechanism.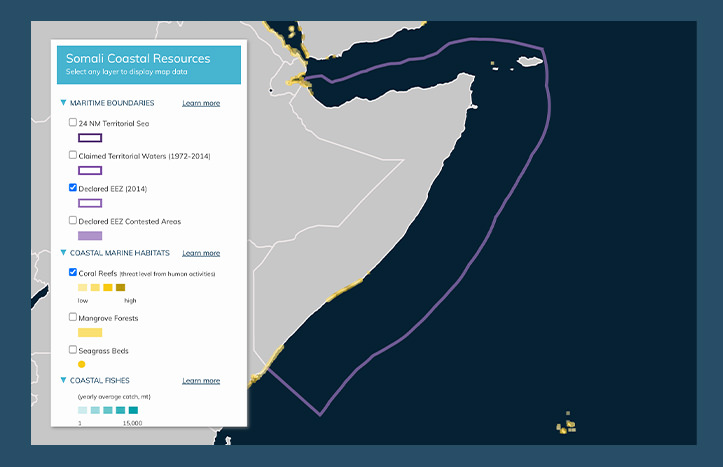 Fisheries Conflict
The health of fisheries are critically linked to the economic and physical security of the Somali people. Secure Fisheries seeks to understand the causes and consequences of fisheries conflict around the Horn of Africa in order to mitigate conflict risks. This report summarizes our findings for the Somali region from 1990-2018.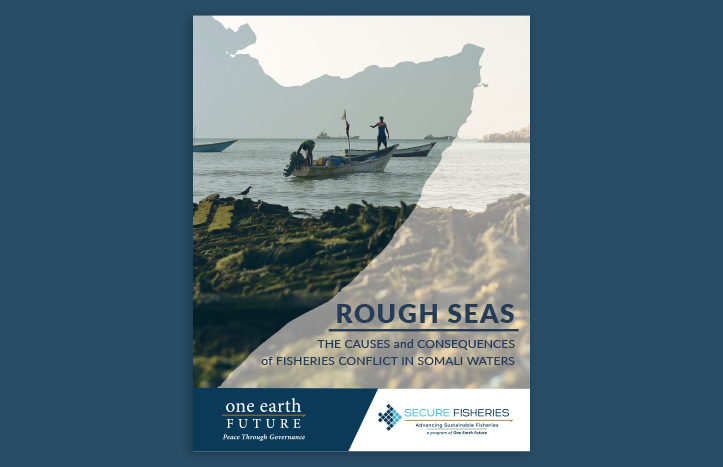 Gender Mainstreaming
Secure Fisheries is committed to inclusivity. Women's participation in the maritime sector is not to be overlooked. This document details our approach to understanding and including gender dynamics in our work.