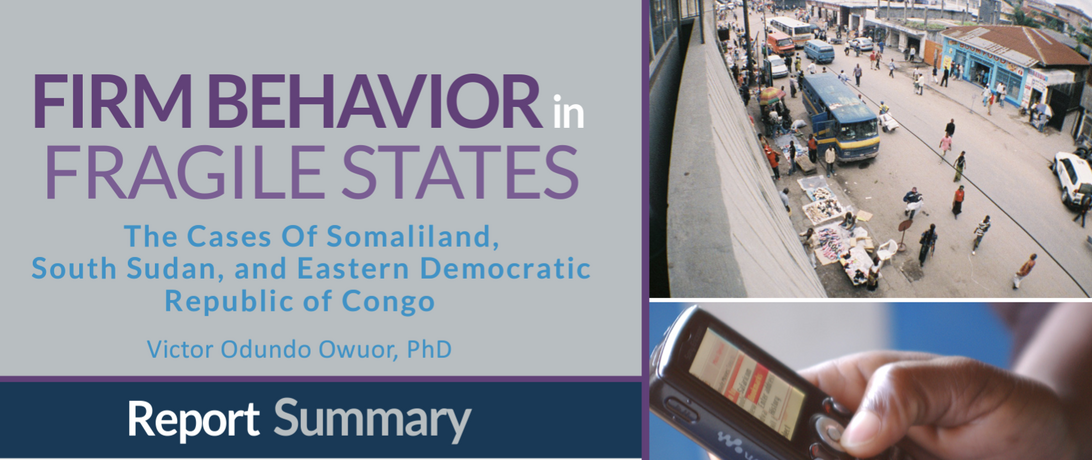 This report, based on field research, documents which features of business work in fragile areas and how businesses operate in regard to strategy, contract enforcement, and other aspects of firm behavior.
Key Findings
The study was conducted in three conflict-affected jurisdictions: the eastern Democratic Republic of the Congo (DRC), an arena of long-simmering conflict; Somaliland, nominally part of a federation coming out of three decades of almost continuous conflict; and South Sudan, a new country that at the time of writing still struggles with civil war.
The case studies seek answers to two primary questions:
What strategies do companies use to conduct business in the eastern DRC, Somaliland, and South Sudan?
And what are the implications of firm behavior in these three jurisdictions?
Specific implications and recommendations, while country-specific, can generally be summarized as follows: