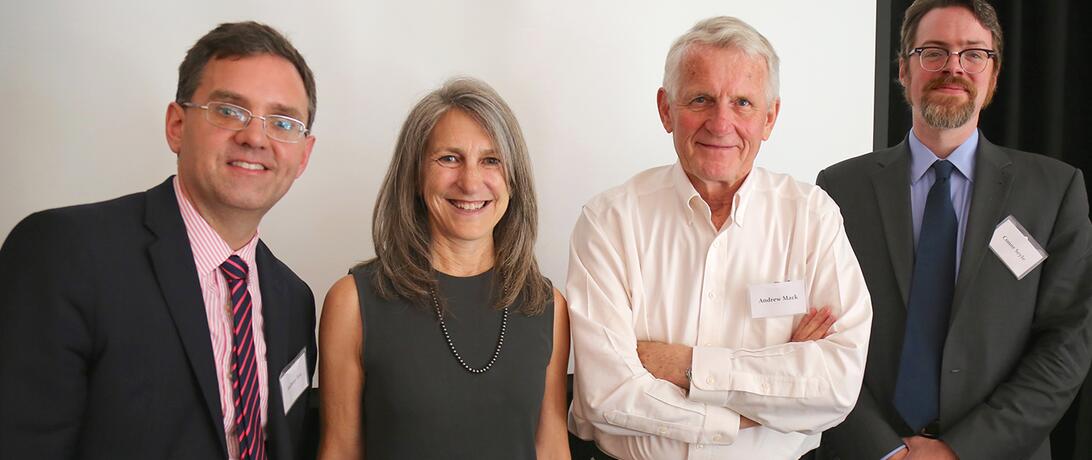 The world is more peaceful than it has ever been... almost.
One Earth Future and the Institute of Economics and Peace (IEP) led a discussion in Denver on Tuesday on the findings from the 2015 Global Peace Index, presented by Aubrey Fox, executive director of IEP.  Among the findings of the GPI are that the most peaceful countries have continued to get more peaceful while the least peaceful have experienced increased violence and conflict.  While the intensity of armed conflict and number of refugees and displaced persons has risen, representatives from One Earth Future Foundation stressed that a short term increase in violence and conflict is not a foundational challenge to the idea that almost every form of violence has been on a long-term global decline.
"Given the research and trends, an increase in violence over the relatively short term isn't inconsistent with the idea that the world is in fact becoming more peaceful," says Dr. Conor Seyle, OEF's Deputy Director of Research and Development, in a Denver Post op-ed published this week. "On the other hand, the increase in conflict documented by the GPI may be an early indicator that the long-term trends aren't as real as some analysts have hoped, and the next few decades may see a retreat from the global trends in peace."
Representatives from many Denver-based international organizations who work to promote these trends in peace attended the report launch. They were joined by other community leaders in voicing practical and future considerations of the GPI.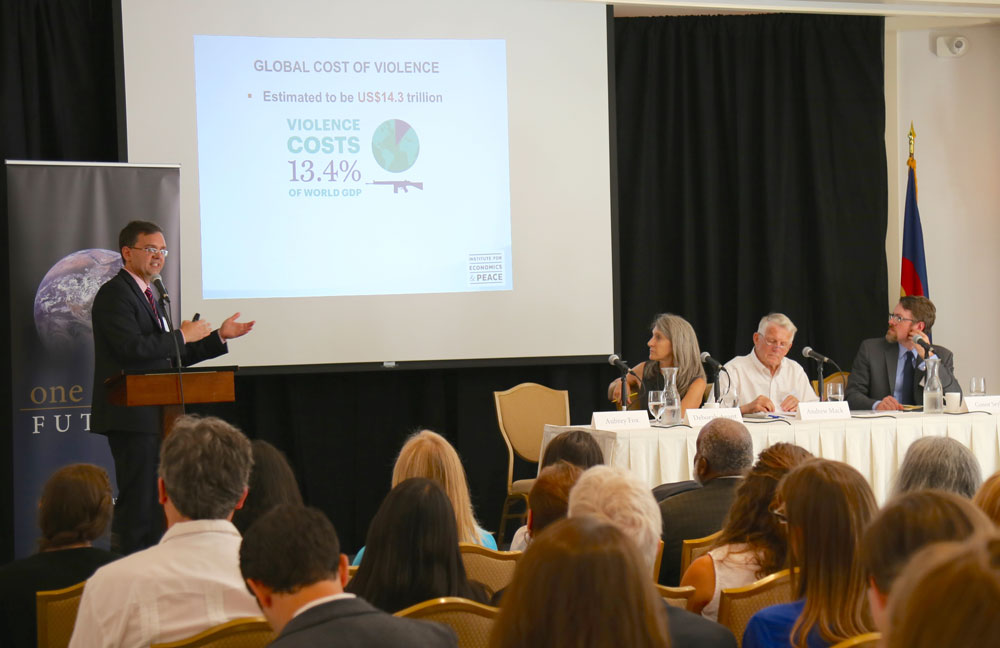 Aubrey Fox stressed IEP's inclusiveness of positive peace in the GPI report, noting that countries with stronger positive peace and resilience tend to be less violent. He noted that deterioration in 2014 of many countries was primarily associated with deaths from internal conflicts and terrorist activity.
Deborah Avant, Director of the Sié Center at the University of Denver, urged focus on micro-dynamics in addition to the general conflict trends, notably, in attention to interactions among local civilian groups, businesses, government, and transnational NGOs. She cited OEF's report on The Role of Kenya's Private Sector in Peacebuilding as one demonstration of how private sector actors worked together to dampen violence during Kenya's 2013 election cycle.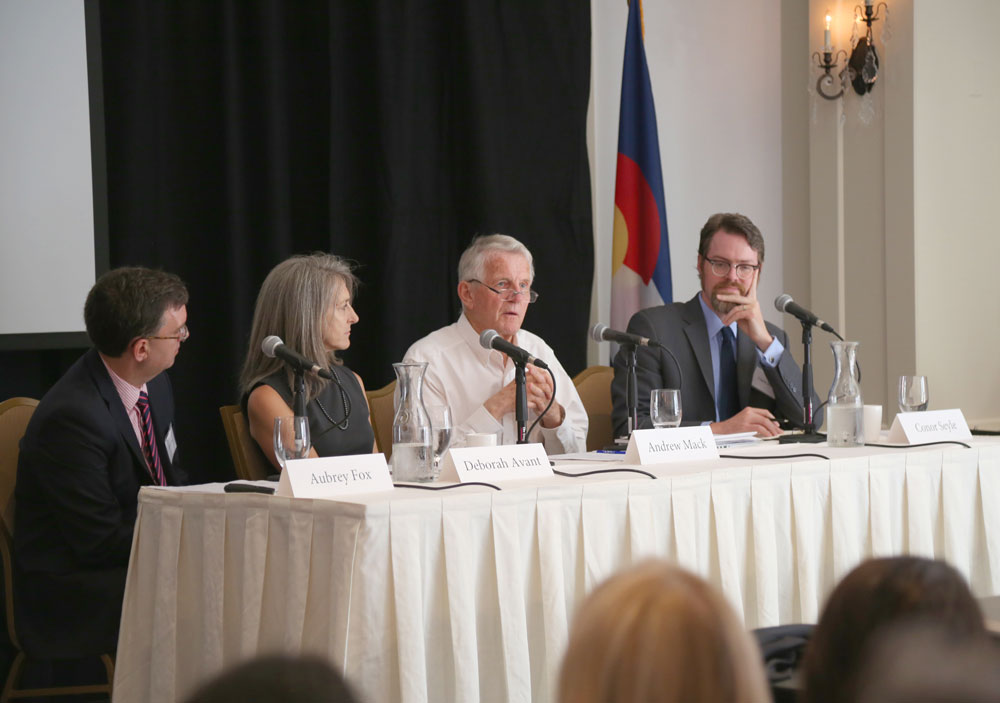 For his part, Andrew Mack, fellow at OEF and Director of the Human Security Report Project, explained his conviction that recent upsurges in internal conflicts and the current state of extremist groups was not here to stay. "Historically, less than 10 percent of insurgencies have succeeded," said Mack. "And there is little reason to believe that the current wave of insurgencies associated with ISIS and other extremist Islamist groups will be any different. Overall, we have reason for cautious optimism: the deadliest wars – those fought between states – have become almost non-existent; and the huge – and effective – increase in international efforts to end civil wars during the past two decades has been sustained." 
In the end, the Denver community could take away the importance of continued work in contributing to peace internationally, and a sense of the ever-growing international activism in the Denver area.  "Bringing all of these local organizations together today provided new insights about trends in peace and what may drive them," said Conor Seyle, "and I hope institutions in Denver can continue the kind of conversations that incite action toward ongoing peace."