Robert Uhler is currently the President and Owner of The Uhler Group, a consulting company he founded in 2013 to assist senior executives, private equity investors and Boards with the execution of strategic and marketing objectives. Prior to founding The Uhler Group, Robert spent thirty-six years as a visionary leader of MHW Global Inc., a management consulting, software/IP, planning, design engineering and construction firm. During his thirty-six-year tenure, the last twelve as CEO and Chairman, Robert expanded MHW's business platform to thirty-six countries and grew their total revenue from $100M to over $1.5B.
Robert has over two decades of public, private, and non-profit Board experience including committee memberships in compensation, development, audit, government relations and corporate governance. His Board involvement includes three for-profit companies and two national non-profit Boards. He is often asked to speak in CEO forums on executive leadership and has published over 40 articles.
Robert is a graduate of West Point Military Academy, where he earned a Bachelor of Science in Civil Engineering. He was trained as an Airborne Ranger Combat Commander and served with decorated distinction of two Bronze Medals and six Combat Air Medals for valor in Viet Nam with the 101st Airborne Division. He holds a Masters of Engineering in Environmental Engineering from the University of Florida and completed training programs in advanced management and Board effectiveness from Harvard Business School.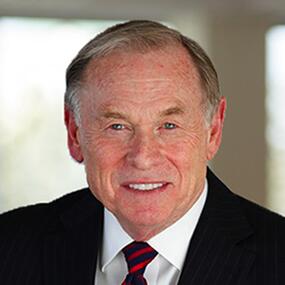 ---